CooperVision
Looking back sometimes is just as important as looking forward. After all, 
CooperVision is a lot more than just one of the world's largest contact lens companies. They are a mosaic 
of companies and people who have a history, and a legacy, of providing a refreshing perspective that creates real advantages for their customers and wearers.


We
designed this book as a dedication to all of the CooperVision employees over the years who have laid the groundwork for their strength. To the people who — yesterday and today — push the legacy of discovery forward and continue the
CooperVision
 tradition of innovation.
Deliverable

 
— History Book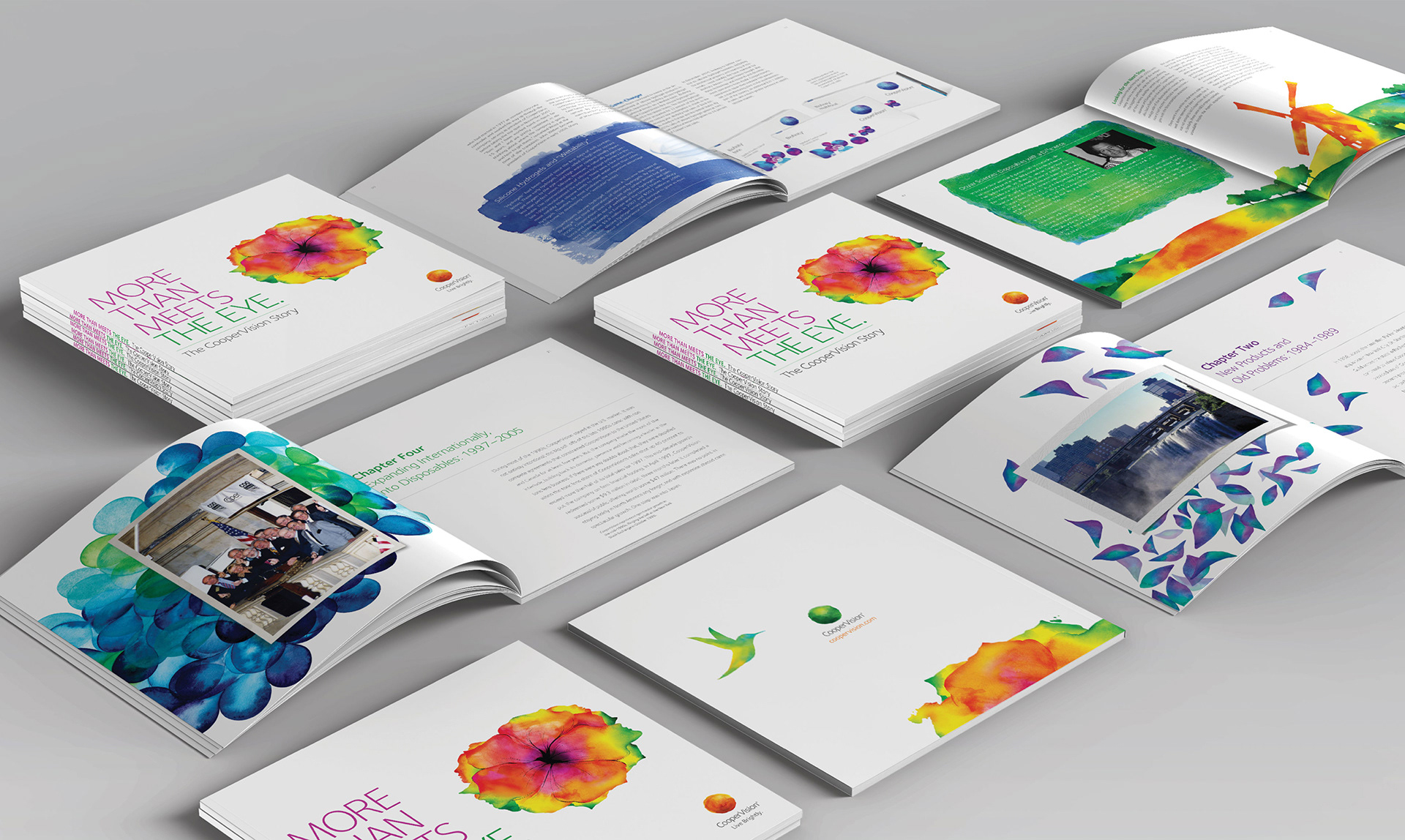 "The designers at ABZORB are wonderful. As a repeat customer I continue to be impressed by the fruitful collaboration. The graphic designers helped transform our ideas into a visual narrative that captivated the audience—and most importantly—our final client. ABZORB is a real gem!"