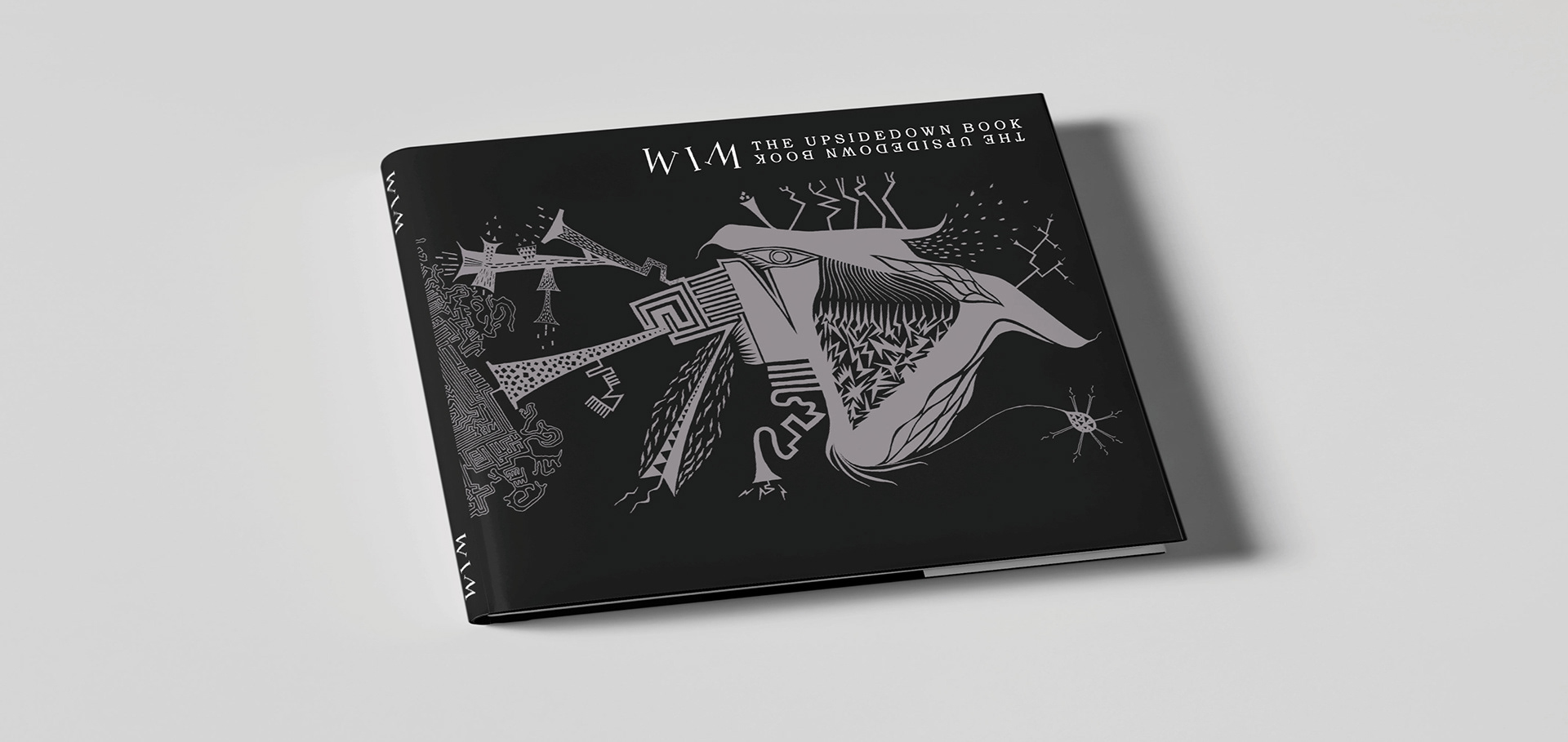 WIM: The Upsidedown Book and Upsidedown Mural
We are excited to share this first edition by Roman Verostko with Alice Wagstaff as wordsmith, published for the dedication of the new Fred Rogers Center building at St. Vincent College in Latrobe, Pennsylvania. 

This book of whimsical drawings has a downside that can also be its upside and an upside that can also be its downside. Neither the artist nor the printer can tell which side is up, which is down, which is front and which is back. In the early 1970's when Roman created these drawings he wrote: "...the treasures of the spirit within us tend to be encumbered with objects, things, and everyday business. To enter one's imagination, to play, to delight in the gift of the human spirit–these are free activities that break through that prison...Through these drawings I have attempted to enter the imagining mode in the life of the spirit and to evoke some of its treasures for each person who ponders them." 

We also digitally transformed the original pen and ink drawings into an array of images mounted on a wall rising 18 feet inside the main entrance of the new Fred Rogers Center building.
Deliverables
— Tribute Book
— Wall Mural
"Roman Verostko has mentioned on many occasions that both of you have been instrumental in the development of the WIM book and mural. We are deeply honored that the mural will be the centerpiece for the new Fred Rogers Center. Roman and Alice have indicated that your help has been invaluable in maintaining high quality while achieving the project economically. Please know that I am deeply grateful for the wonderful contributions that you made to both the book and mural which will be seen by thousands of visitors who will come to the Fred Rogers Center in the coming years."
Douglas R. Nowicki,

O.S.B., Archabbot of Saint Vincent